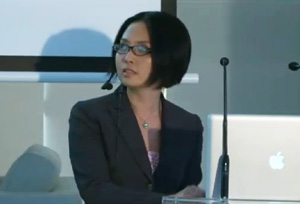 I was honored to keynote the Ideagoras Conference in Madrid today for the second time, this time in-person. It's great to meet everyone I only met virtually the first year of the conference.
I gave my talk, "Three Major Trends in Healthcare: Social, Mobile, and Games", around 10 AM Madrid time or 1 AM Pacific. My slides are embedded below.
I'll also be part of this morning's panel on "Entrepreneurship, Technology and the New Patient". You can follow the rest of the conference from the BBVA Innovation Center via Twitter hashtag #ideagoras and livestream video.