Mobile Apps & Strategy for the Enterprise
MobileCON 2013 attendees: come join the industry's leading mobile app experts and enjoy local craft beer, hors d'oeuvres, and a great discussion of enterprise mobile projects.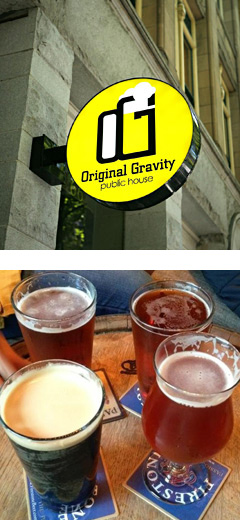 October 15, 2013 — 6:30 PM
San Jose, CA
2013 is the year that every company needs a mobile strategy. At this evening event, experts from Salesforce and Qubop will discuss best practices for planning, building and deploying successful mobile projects, including:
How to think about today's mobile platform landscape
Finding champions and stakeholders within your company
Discovering mobile product scope and features
Powering mobile apps with your existing back end
The use of mobile back end as a service (MBaaS)
This event is intended for executives and staff responsible for enterprise mobile app strategy.
Agenda
6:30pm Registration
7:00pm Welcome & introduction
7:15pm Five Mobile Truths for Building Killer Enterprise Mobile Apps
8:00pm Strategies for Your Company's Mobile Projects
8:30pm - Break -
8:45pm Enterprise Mobile Success Stories
9:15pm Networking drinks & hors d'oeuvres
Registration
About the Presenters
Robert Duffner, Director of Platform Mobile Strategy, salesforce.com
Robert is currently focused on driving Salesforce's Platform mobile business to identify partnership needs and identify new business opportunities. Working closely with product management, he formulates a go-to-market vision, strategy, and execution plan that includes technology partners and system integrators for the Salesforce Platform mobile strategy.
Over the past 13 years and as a leader in cloud computing, Salesforce has had a front row seat to the customer revolution characterized by its ever-connected, on-the-move customer, partners, and employees. Meant to be informative and thought-provoking, Robert's "Five Mobile Truths" presentation shares insights on how to successfully build enterprise mobile apps.
Chia Hwu, CEO, Qubop
Chia is CEO and cofounder of Qubop, an enterprise mobile consulting company in San Francisco that specializes in product discovery, UI design, and native application development for iOS, Android, Windows Phone and BlackBerry. Before Qubop, she was Director of Marketing at Corona Labs, where she was responsible for leading brand strategy, developer outreach, and product marketing for their mobile tools.
Chia previously worked at the Google-funded 23andMe, where she built the company's user communities, created a new product line and campaign that increased sales by 10x, and managed some of the earliest efforts in marketing genetics to consumers. She is a coauthor of Teach Yourself the Twitter API in 24 Hours (Sams) and an expert at the integration of game mechanics and social features into apps.
Evan Kirchhoff, COO, Qubop
Evan is COO and cofounder of Qubop, and has been creating products for mobile platforms since 2002, including entertainment, utility, and enterprise applications. Prior to Qubop, Evan was employee #1 at Corona Labs and Lead Architect on their cross-platform toolkit for iOS and Android, currently used by hundreds of thousands of mobile developers worldwide.
Evan previously worked for Adobe as a Senior Developer on the Verizon Wireless FlashCast project. In addition, Evan was the cofounder of Comrade Software, a mobile and web production company that created early apps for the carrier decks of both Verizon Wireless and Softbank Japan.
Location
Original Gravity Public House (event space next door)
72 South 1st Street
San Jose, CA 95113